Every product that you sell should have an RFID tag to match. A product created in the dashboard is automatically assigned a unique SKU number. Every SKU will have a tag to then place on the product prior to sale. There are two ways to order tags for a product. You can order tags directly through the dashboard via the product tab for a particular SKU.

Steps to place on order:
1. Select Tags Tab on the left hand navigation panel
2. Select + Order Tags
3. Complete the order form and submit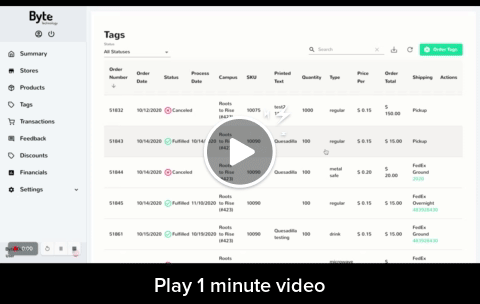 Note: Tag fees from ordered tags are charged to your monthly remittance - no payment is required at the time of order.
View FAQs on tag ordering here.