As you leverage the Byte Technology solution, you will regularly order RFID tags from the Dashboard.
Two Ways to Order Tags
1. Tags tab on the left hand Navigation Bar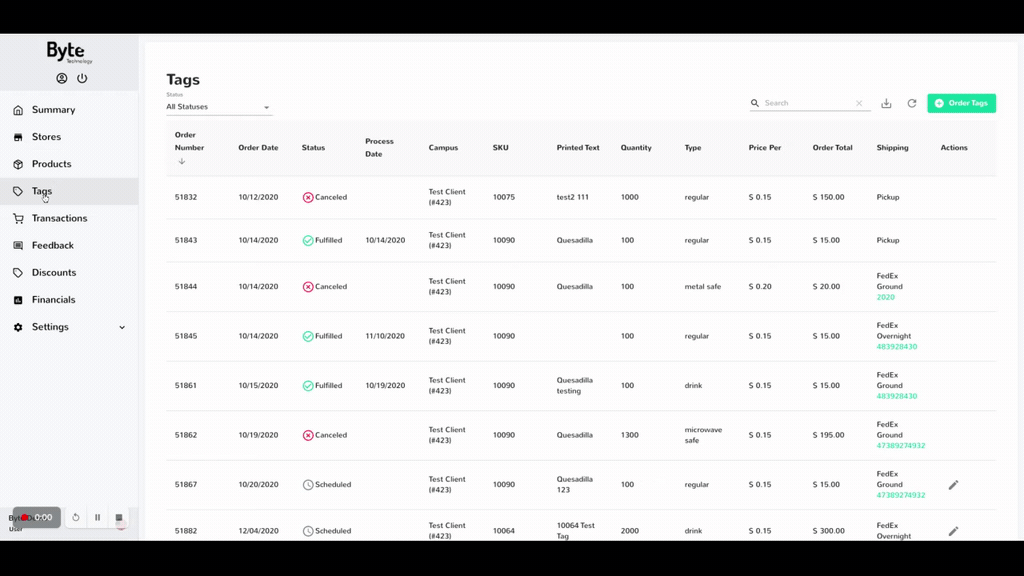 2. Reorder via Products Tab > Tag Orders

 When you order tags you will see or be prompted to enter the following information: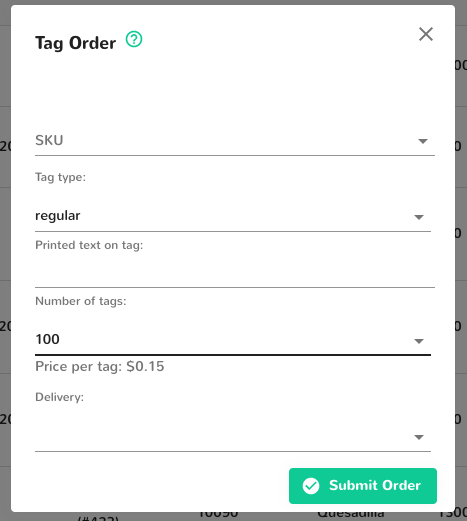 Product SKU
When a product is created in the Byte Technology Dashboard, an internal SKU number is generated.
This number is the first set of digits encoded in each RFID tag.
This field is NOT editable. 
Tag type
Byte Technology supports a total of 4 different types of tags. The tags are of different sizes and are meant for different types of products.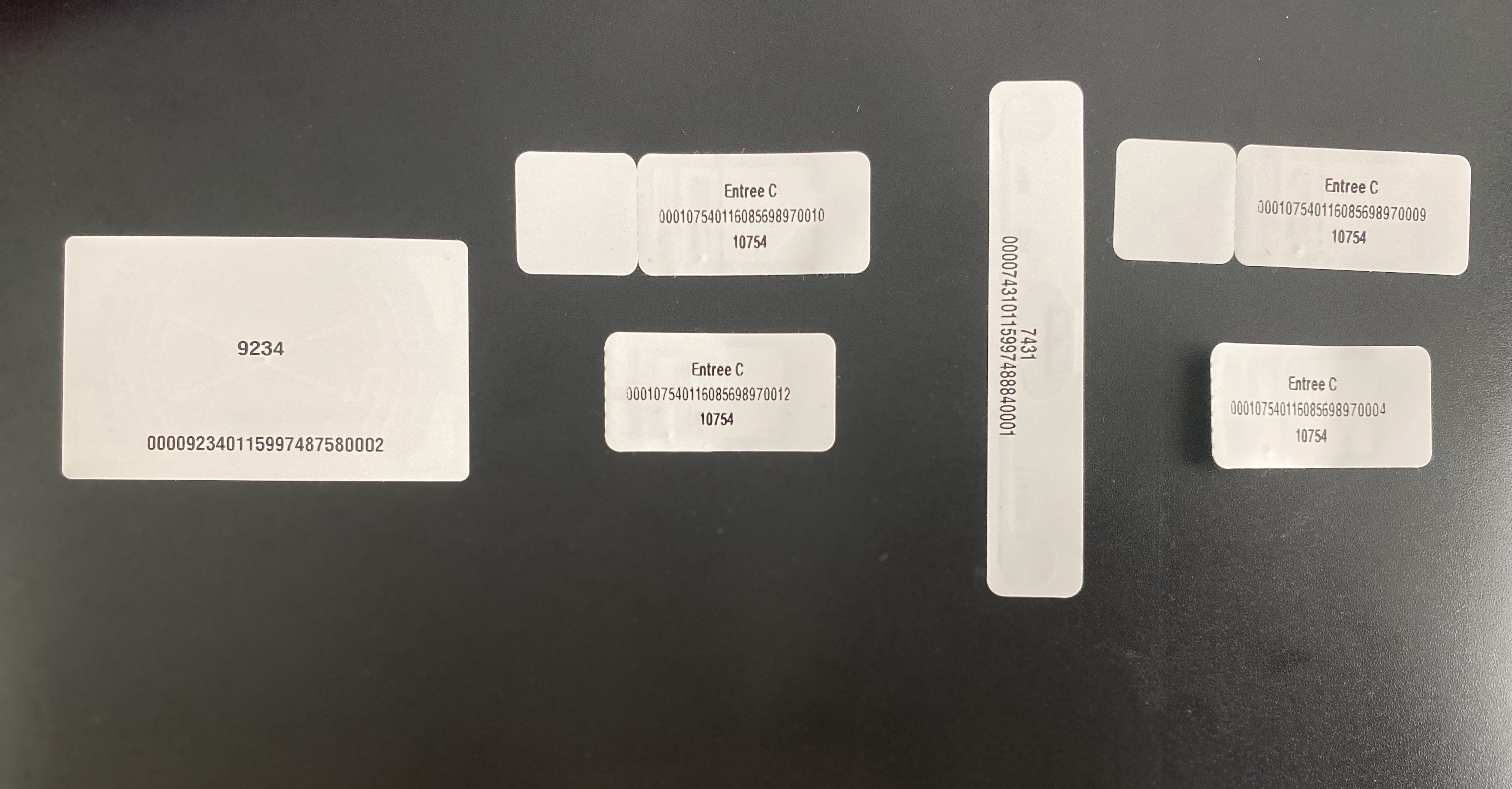 Left to right: regular tag, drink flag tag (folded and unfolded), microwave safe, and metal flag (folded and unfolded)
| | | |
| --- | --- | --- |
| Tag Type | Size | Common Uses |
| Regular Tag | 46mm W x 76mm L (1.8" x 3") | most common tag and is used on salads, sandwiches, snacks, and other products. |
| Drink Flag Tag | Folded: 25.4 W x 50.8mm L (1" x 2") | intended to be used on products where the bottle or jar is full of liquid, Ie. Drink bottles, yogurts, and soups. |
| Microwave-Safe Tag | 98.4mm W x  19mm L (3.875" x 0.75") | intended to be used on products where the tag will be placed on a heatable container |
| Metal Flag Tag | Folded: 25.4 W x 50.8mm L (1" x 2") | intended to be used on products where it will be placed directly on a metal surface, such as aluminum cans |
Printed text on tag 
SKU Number is in grey as it is not customizable and will be printed on every tag for every product. 
The open text field box is to customize what name of the product you wish to have printed on this particular tag order. This is helpful if you have rotating variations of a product but want to use the same SKU number but need the text on the tag to show the current variation. 
Max limit of 32 Characters 
Name of the product in your product library is what shows on the tablet and customer receipt
Example in the dashboard:
SKU: 9999
Name: Protein Salad
Printed Text on tag: Salmon Salad
To the customer on tablet and the customer receipt it will show the SKU name of Protein Salad but the tag itself will show Salmon Salad.  
Number of tags
You can order tags in increments of 100. Every roll of tags is a different QTY based on what you ordered. As little as 100 QTY up to 4,000 QTY can fit on one roll.  
Price Per Tag
Each Tag: $0.15 each
Please note: FedEx Delivery shipping costs are additional and can be seen under "Manual Adjustments" in the Reports tab. This cost is dependent on the weight of the package, delivery location, and travel time. The manual adjustment fee is for the cost of the shipping of the order to your delivery address. 
Tag fees from ordered tags are charged to your monthly remittance - no payment is required at the time of order. 
Delivery
For each tag order, you can select which type of delivery you want for that particular order. The processing time to print your tag order is between 1 -2 business days plus the time to ship. 
You can expedite your order by selecting a faster shipment method. 
Delivery Options:
FedEx Overnight - Standard Overnight - Delivery to your location by 4 pm the next day from the time of shipment
FedEx Ground - Standard Ground - 3-5 business days from time of shipment depending on where the end destination is set
Pickup - Pick up locally at our Petaluma, CA Office