How to adjust a transaction or process a refund
How to adjust a transaction or process a refund
Updated by Megan Mokri
How to Adjust a Transaction
To adjust a transaction or process a refund to an order select Transactions from the left navigation menu.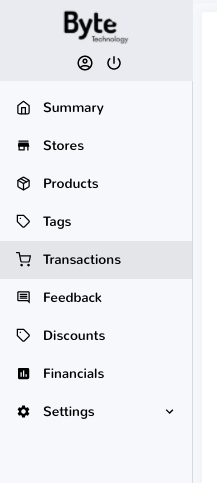 Find the transaction you wish to adjust or refund. You can find your transactions using one or a combination of the following filters:
Date: the date or date range of a transaction
Name: the name on the credit card of the user
Store: the store where the transaction occurred
Transaction ID: the unique ID of the transaction (recommended)

To Refund the Transaction:
Once you've located the transaction you wish to refund, click Adjust: 

Click to adjust the price to reflect the correct amount that should be charged to the customer
For example, if you wish to refund the entire amount of the transaction you would enter $0.00.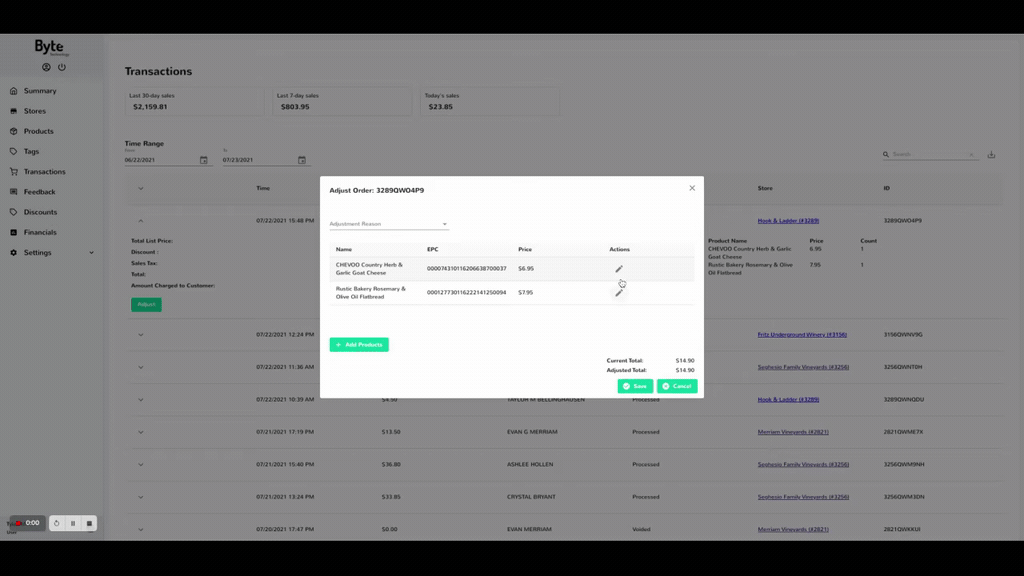 If you are doing a partial refund, enter the amount you wish to charge. For example, if your customer was charged $6.95 and you wanted to refund $3.95 you would enter $3.00: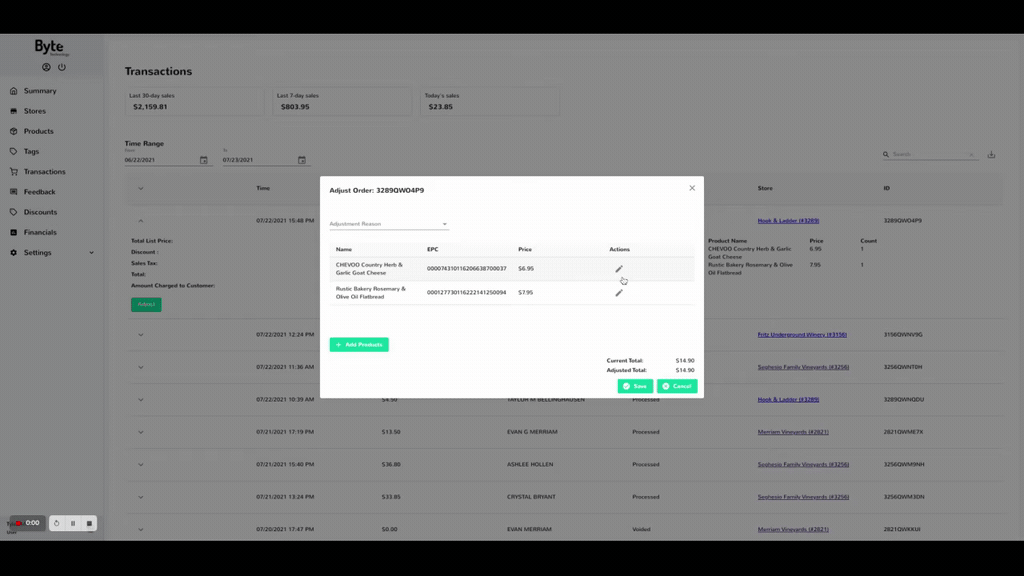 You must enter an adjustment reason to save and process the refund.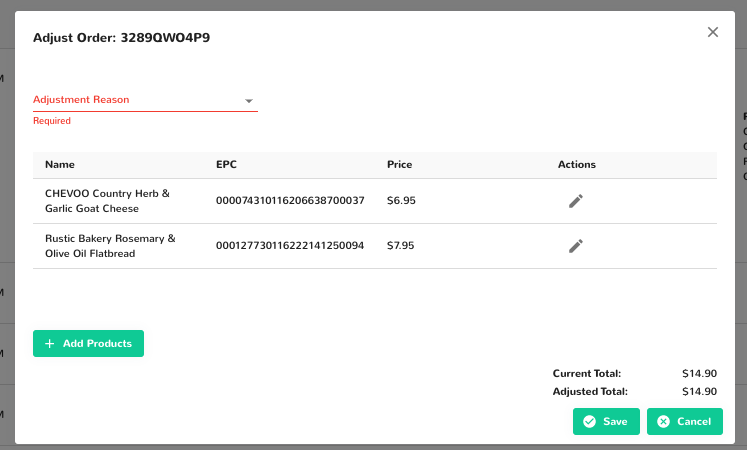 Click Save to process
You will see the transaction status remain in "Adjusted" until the payment processor processes the refund. At that point, the transaction status will become "Refunded".
To Add a Product to a Transaction:
Once you have located the transaction you wish to refund click Adjust: 

You can add a product to this order:
To Add, Click +Add products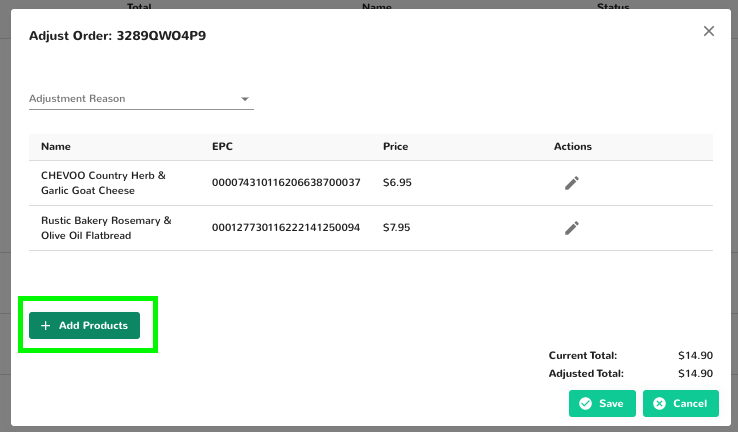 When adding a product, search for the SKU/product you want to add then click add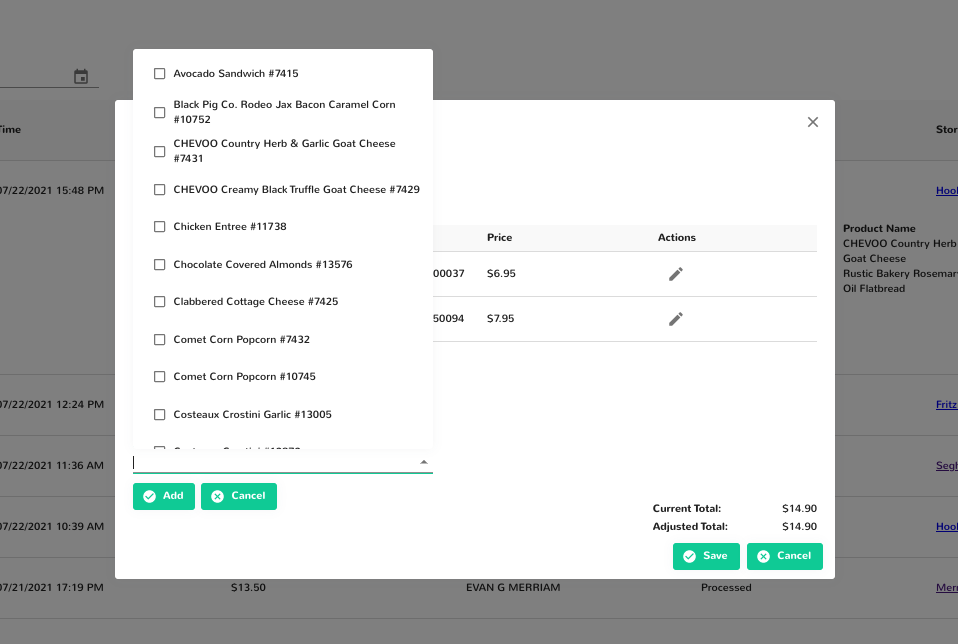 Click Add once SKU is chosen
Click Save to charge for the new product
 To add a Discount to a transaction:
Follow the same steps as above to adjust a transaction
Click Adjustment Reason to Discount not applied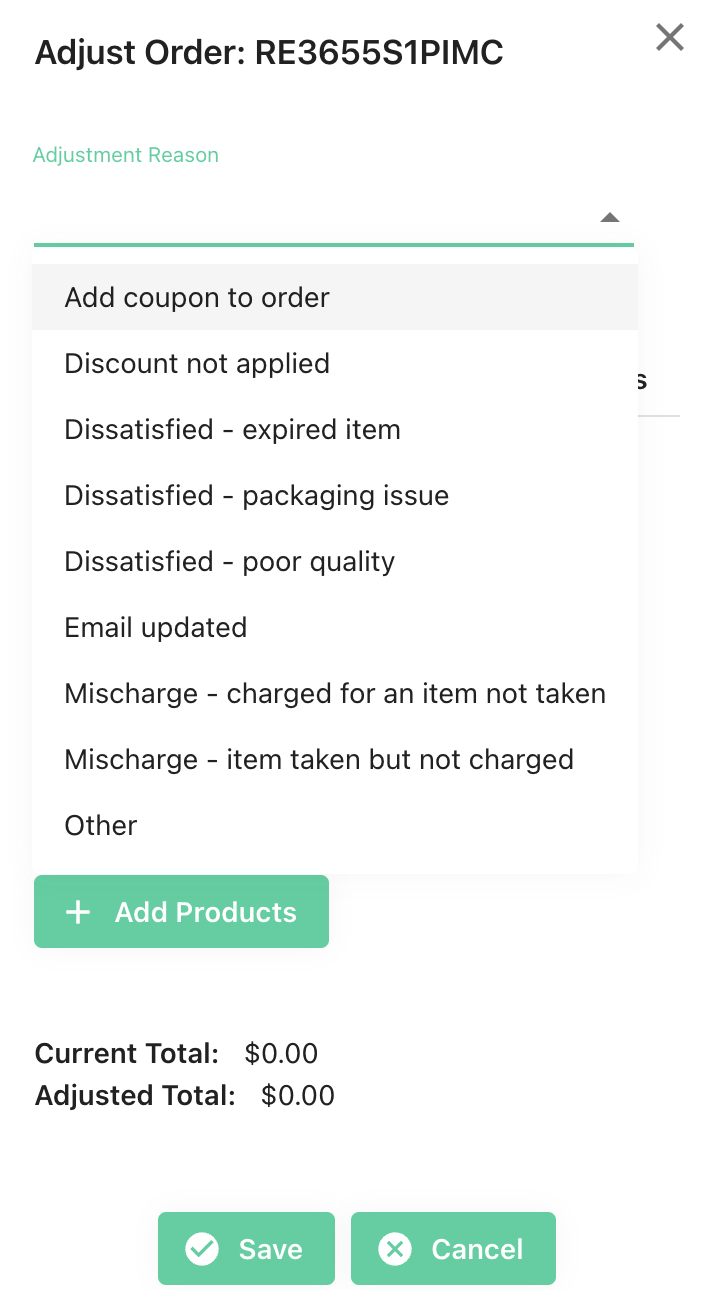 Change the price of the item to the correct price
Click Save
To add a Coupon to a transaction:
Follow the same steps as above to adjust a transaction
Click Adjustment Reason to Add coupon to order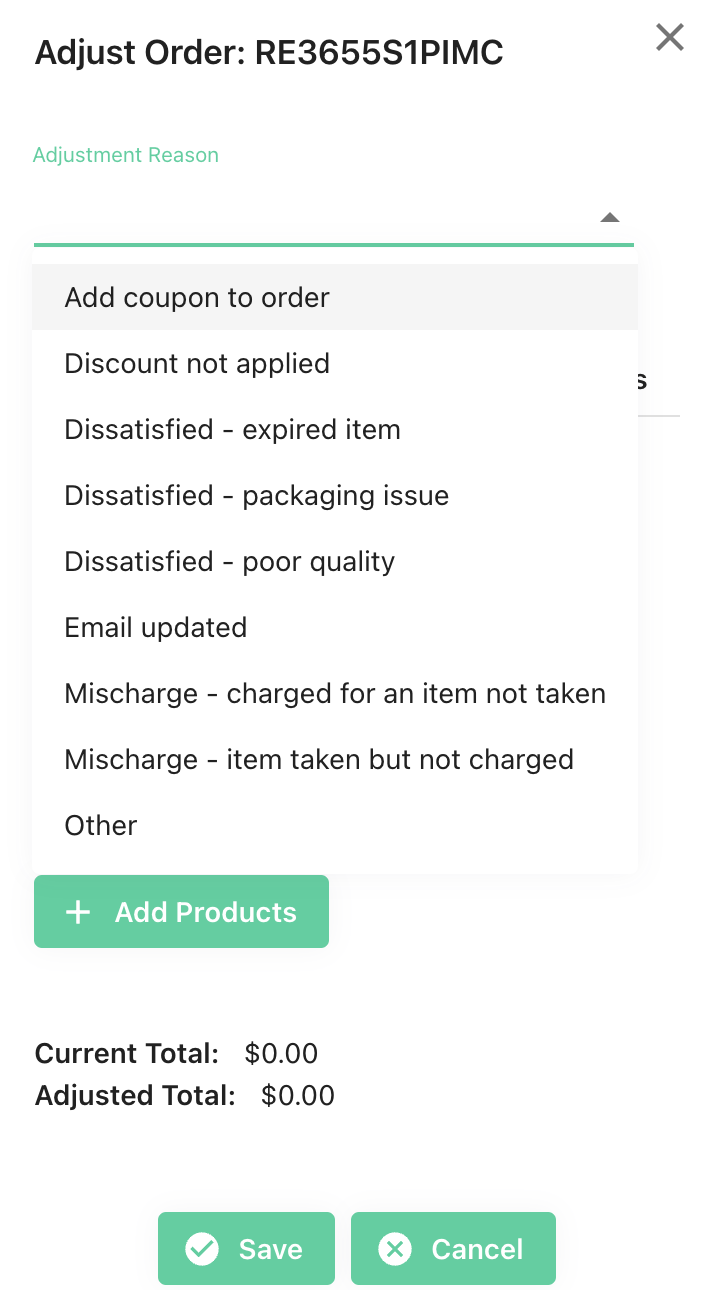 Add the correct coupon code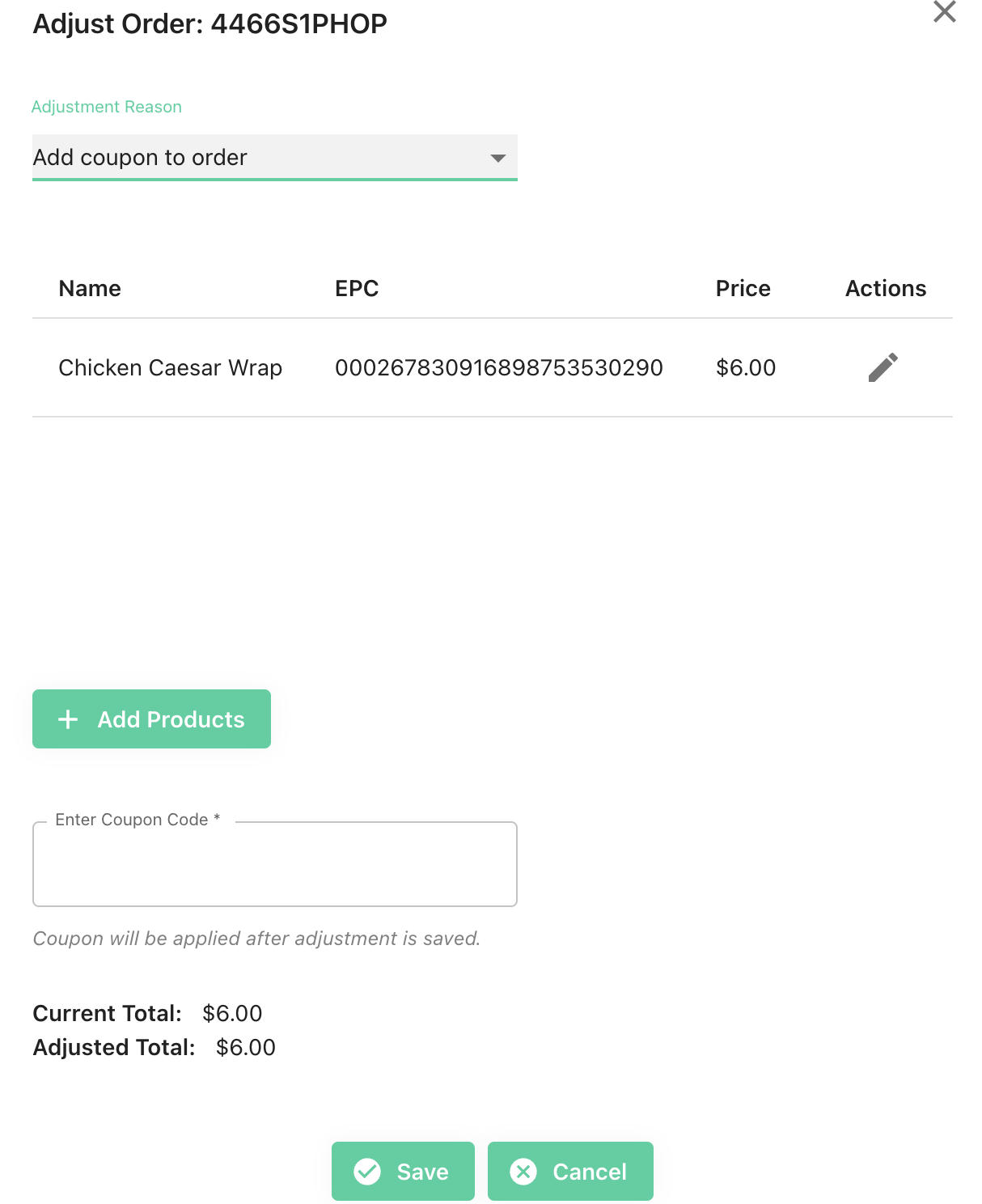 Click Save