Users > How to create a User
Users > How to create a User
The Users section of the Dashboard is where you'll set up your team with access to the online dashboard and/or the physical Byte Technology stores. 
Role Definitions
There are two different levels of users:  Dashboard User: Access to the entire online dashboard plus the premium tab that includes discounts and coupons  Restock: only has access to the physical store unit log-in for restocking or maintenance purposes 
How to Create a New User
Users are quick and easy to create. Follow the steps below: 
To add or edit a user select the Settings tab from the left-hand panel 
Select Users 
Select + Add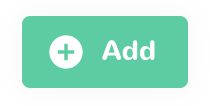 Enter the new user's information:
First Name
Last Name
Email Address: This email is where any remote commands will be sent, ie menu screenshots
Restocker Username: this is used to log in to the dashboard 

and

 the store's tablet screen; for regular restockers, we recommend keeping it short
Password
Campus: If you have multiple campuses in your account, you can select which ones this user will have access to 
User Permissions: This allows you to toggle edit AND/OR view access for each section of the dashboard per user. Toggle on for access (will be highlighted green) OR Toggle off for no access(will be greyed out). This can be updated by the account's primary contact. 
Select Invite to create the user and send an email invitation to access the dashboard
 Here is how it will look on the dashboard:
| | |
| --- | --- |
| Dashboard User | Restocker User |
| | |