How to Install an OptConnect Cellular Device on a Byte Store
How to Install an OptConnect Cellular Device on a Byte Store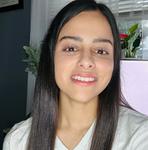 Updated by Carolina Villatoro
Identify the Router and its accessories:
OptConnect neo or neo2 cellular router
Antenna with dual leads
Ethernet cables
Power adapter
OptConnect modem mounting bracket w/ mounting hardware
Tools required
Phillips Head screwdriver

, small and regular
Step-stool or free-standing ladder
Before installing, have the store ready by removing the 8 phillips head screws on the top hat cover and remove the hat.
Installation Instructions
Connect antennas to OptConnect Device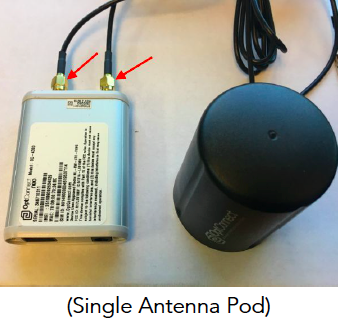 Attach bracket onto OptConnect.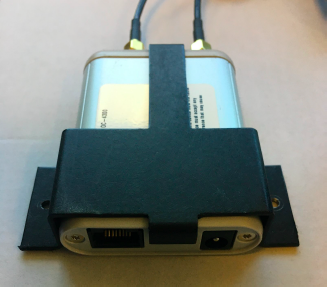 Connect the Ethernet Cord and Power Cable to OptConnect.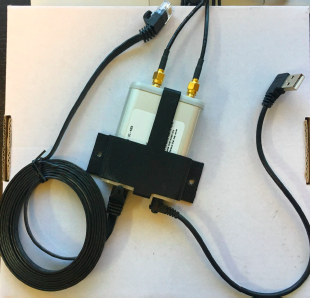 Mount the OptConnect.

Install the

USB power cable

as shown below.
Install the

Ethernet cable

as shown below.
Install the

Antenna cable

as shown below: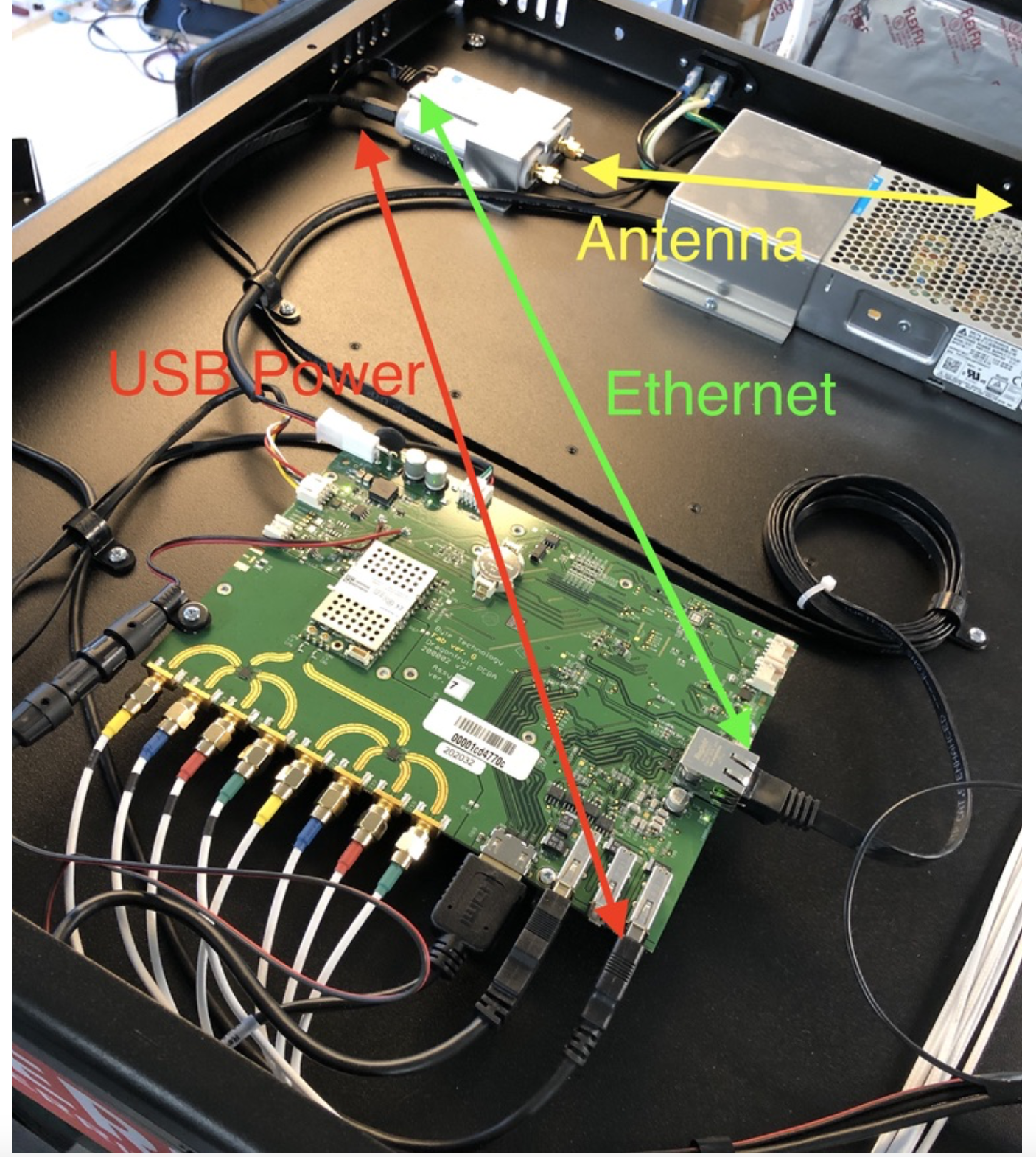 Route the antenna cable along the back wall and out the large hole in the hat as shown below: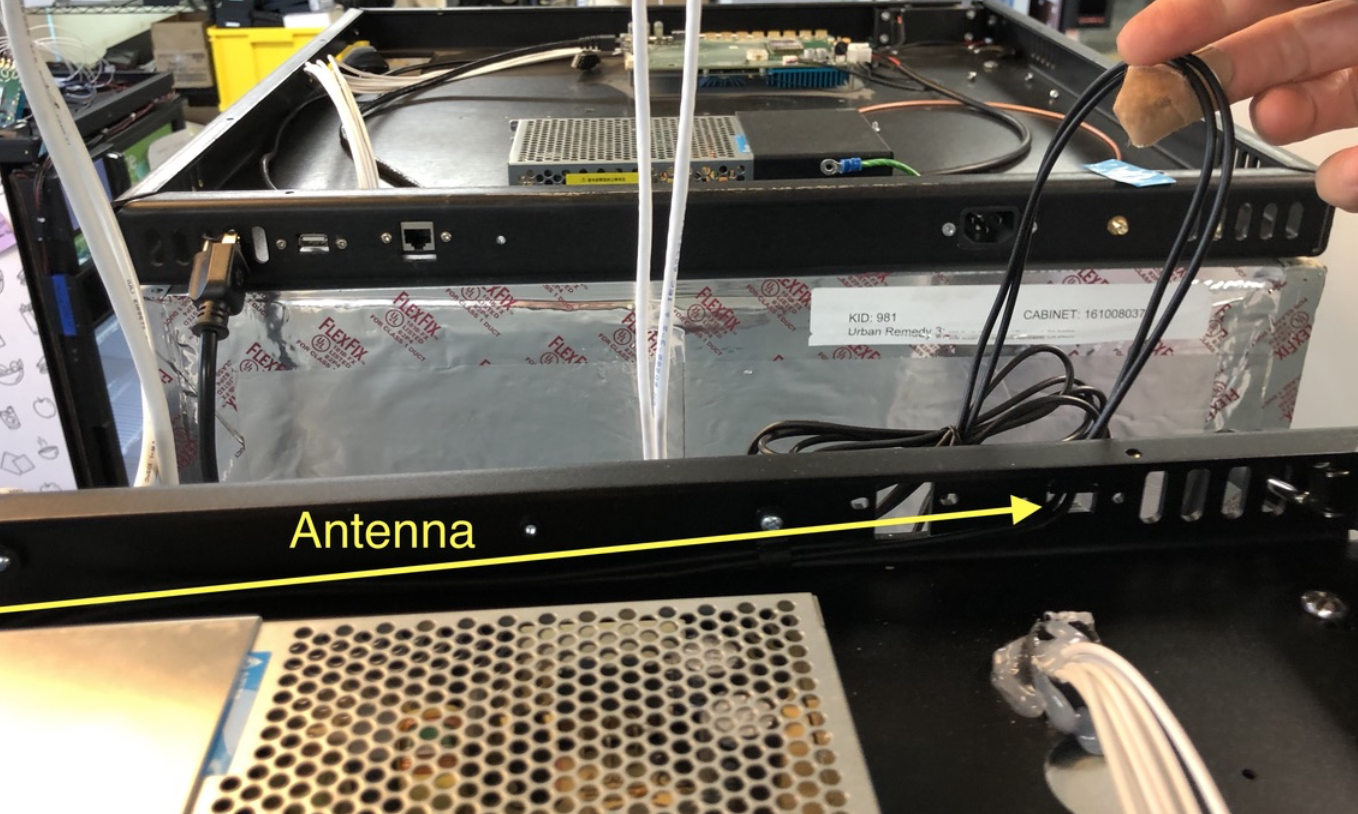 Install the two phillips head screws to mount the opt-connect bracket, holding the modem in place:


Place antennas on top of the Byte store. Note: if your Byte store has Dual Antennas, make sure the antennas are at least 6 inches apart.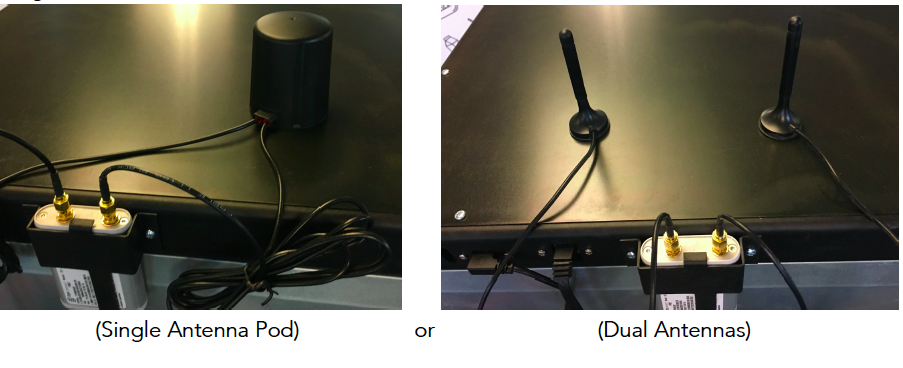 After a few minutes you should be able to see

three green lights

on the OptConnect modem and no red or yellow border on the store tablet display:


PERFORM WALK AWAY CHECKLIST
❏  Display is on, responds to touch
❏  Credit card reader light on and green
❏  OptConnect - 3 lights on
❏  Inside fridge lights (2) are on
❏  All surfaces clean, glass is clean (inside and outside)
❏  Store shows online in the Byte Dashboard

Should you come across any issues during the installation process or your store is not coming online, please reach out to Support via email (support@bytetechnology.co) and provide us with the KID# (kiosk ID #) of the store you are working with along with the serial number for the opt connect device you have just installed. This is found on the router itself.