The products section of the dashboard is where you'll set up the items you'll be selling through your Byte Technology stores. The product library holds details such as retail pricing, cost of the product, allergens, and nutritional information. 

You can find 3 different Product report types here as well:
Export Lots as CSV -  allows you to export current inventory across all stores in your fleet.
Export EPCs as CSV - allows you to export current RFID tags (found under the EPC column) that are presently reading in your store. This report helps with testing and verifying inventory.
Export Product Details as CSV - allows you to export product data show on the summary table
Add a Product
Add a new product by clicking Add. The screen icon indicates a field that is shown on the Menu of a Byte store.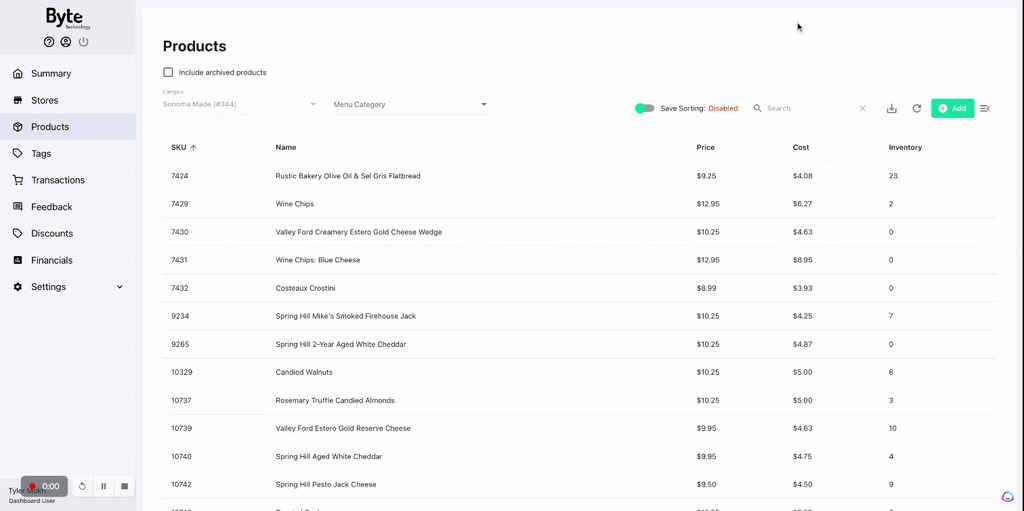 Edit a Product
Select the product you wish to edit while in the Products Tab
Click Edit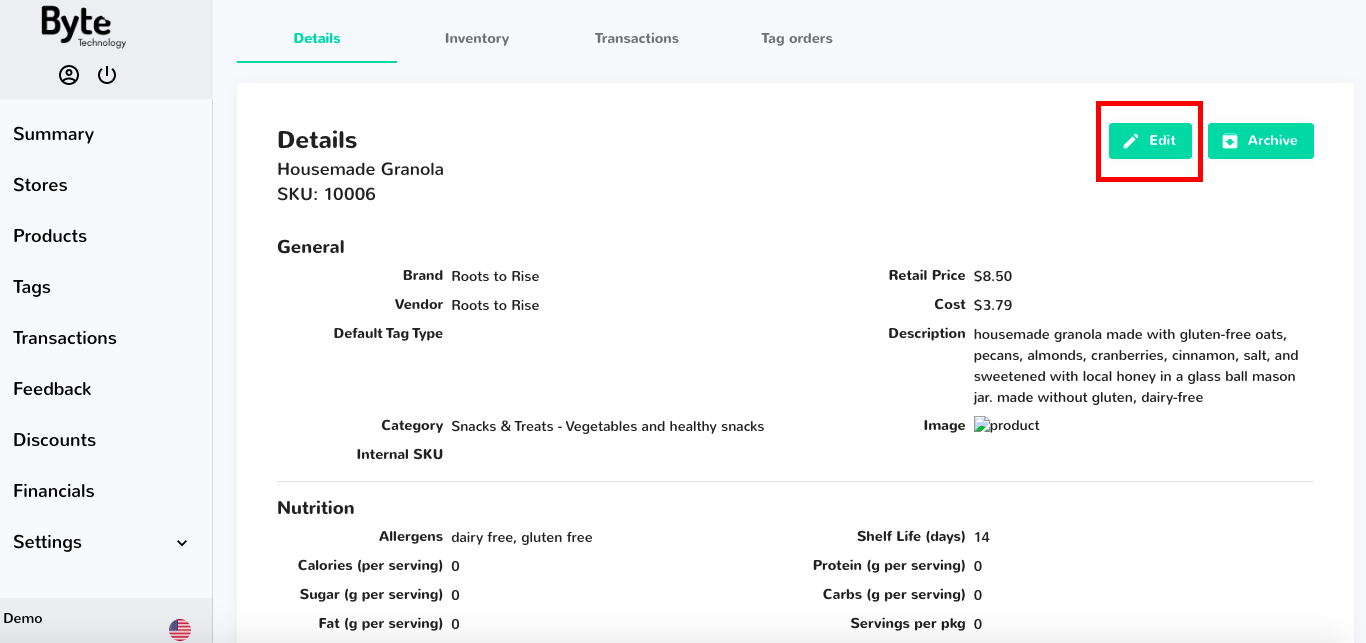 Make any changes you wish to make
Click save!
Note: All product details can be edited in the dashboard at any time. The Product History tab shows all historical edits, and updates are automatically sent to your campus' Byte store(s) every 5 minutes.  You can change what product is it and how much it will charge the customers. Please be aware that if you change the product name, this change will reflect on the dashboard and the receipt and for future tag orders. Even if the name is different on the tag, the store will read the SKU.